MULTIPLE GROUP WINNING TRAINER
GRAHAME BEGG
Grahame Begg was "born to be a trainer" being the son of Hall of Fame member Neville Begg but a person's family tree only takes one so far.
But it is fair to say that Grahame has forged his own successful training career, firstly based at Randwick in Sydney before moving to Melbourne in mid 2016, preparing 76 stakes winners, including 15 at Group One level.
Grahame took over his father's Randwick stable at the age of 29 when Neville took up the opportunity to train in Hong Kong in 1990 after more than three decades based at Sydney's premier track.
Neville's departure did not stop the momentum, with Grahame immediately experiencing Group One success with 1990 Doomben Cup winner Eye Of The Sky.
A steady stream of high-class horses would follow, including Telesto, Mayaha, Our Egyptian Raine, Secret Admirer, Ilovethiscity, Written Tycoon, withering sprinter All Silent, Bonanova, Monopolize and Palacio De Cristal to name a few.
That consistent success, despite running a deliberately sized boutique stable, is a testament to Grahame's ability, patience and attention to detail, particularly during a time where the racing industry has evolved with the growth of the "mega stables".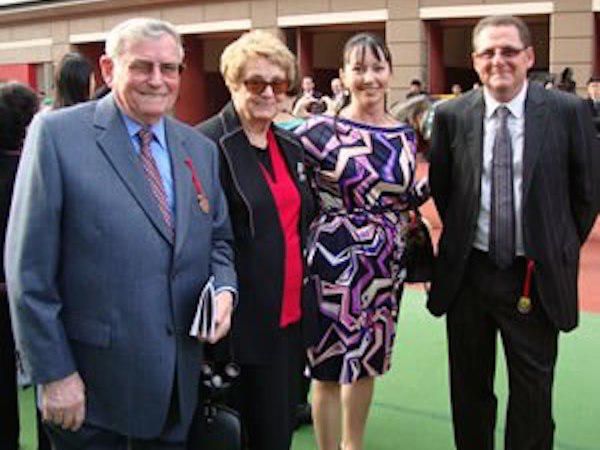 In late 2014, Grahame and his wife Sue made a life-changing decision: to shut down their Randwick stable and enjoy an 18-month sabbatical from the sport.  But like most trainers, Grahame never lost his competitive spirit and wanted to once again take up the challenge, but this time in Victoria.   The move to Melbourne, with bases at the state-of-the-art Pinecliff training centre near Mornington and at the metropolitan hub of Caulfield, has not slowed him down.
With only a handful of horses to start with, Grahame was undeterred and has had consistent city runners and regular metropolitan winners.  Then emerged "Nugget", a stocky two-year-old named Written By early in the two-year-old season of 2017-18.  A son of star stallion and one of his former Group winners trained by Grahame in Written Tycoon, and bred by his father, Neville, Written By would win his first four starts including the Group 1 Blue Diamond Stakes before being the first colt home in that year's Golden Slipper when fourth.  The star sprinter, a valuable stallion, now stands at Widden Stud in NSW having won six of his 11 starts and $1.8 million in prize money.
Grahame has stood the test of time, and with elite facilities and loyal and experienced staff, that success is sure to continue for years to come.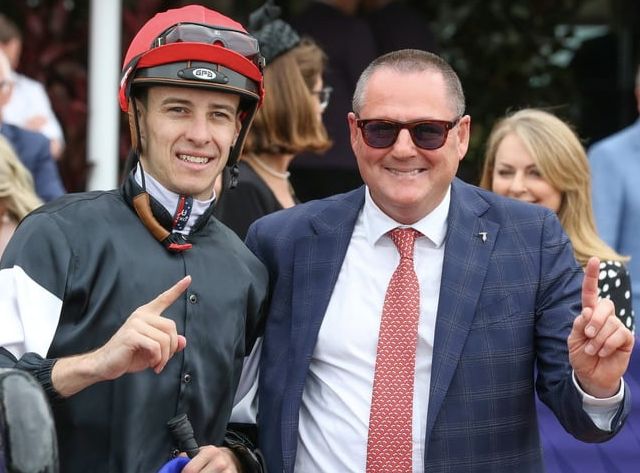 TAPPY CHATS WITH GRAHAME BEGG
Episode 21: Grahame Begg
Grahame Begg joins the podcast this week, and talks about his shock decision to quit Sydney racing 4 years ago. Now operating from beautiful Mt. Eliza on the Mornington Peninsula, Grahame has already tasted Group 1 success with the brilliant Written By in the Blue Diamond Stakes- his 15th Group 1 win since becoming a trainer in his own right.